3.1.1.896 Trial
McAfee Mobile Security is a program designed to protect your Android mobile against any virus or threat. Download McAfee Mobile Security for Android now

Protect your mobile against malware
The security of our data is a very important issue that leads us to consider the danger which the data stored on our mobile devices may be in. The increase of viruses and other malware which threaten devices using the Android operating system has reached such a point that McAfee, one of the most important companies in the computer protection sector, has launched two applications that will help us to protect these devices: McAfee WaveSecure and McAfee Mobile Security.
Avoid your data being stolen
The main idea behind McAfee Mobile Security is to protect all the data contained on a device with the Android system, whether a tablet or a mobile. To make sure that the device is secure the program will take care of analyzing the internal memory, SD memory card, the applications and Internet downloads in real time.
Delete your data remotely to make sure they aren't stolen.
McAfee Mobile Security includes an advanced device search and tracking system to recover stolen and lost phones. And this service comes with two additional security methods, which will allow the user to block or eliminate data from a device remotely.
Requirements and additional information:
The trial version protects the device for 7 days.
Requires Android 2.1. or above.
The installation of the app by means of the APK file requires the activation of the "Unknown sources" option within Settings>Applications.
Antony Peel at Google +
Images McAfee Mobile Security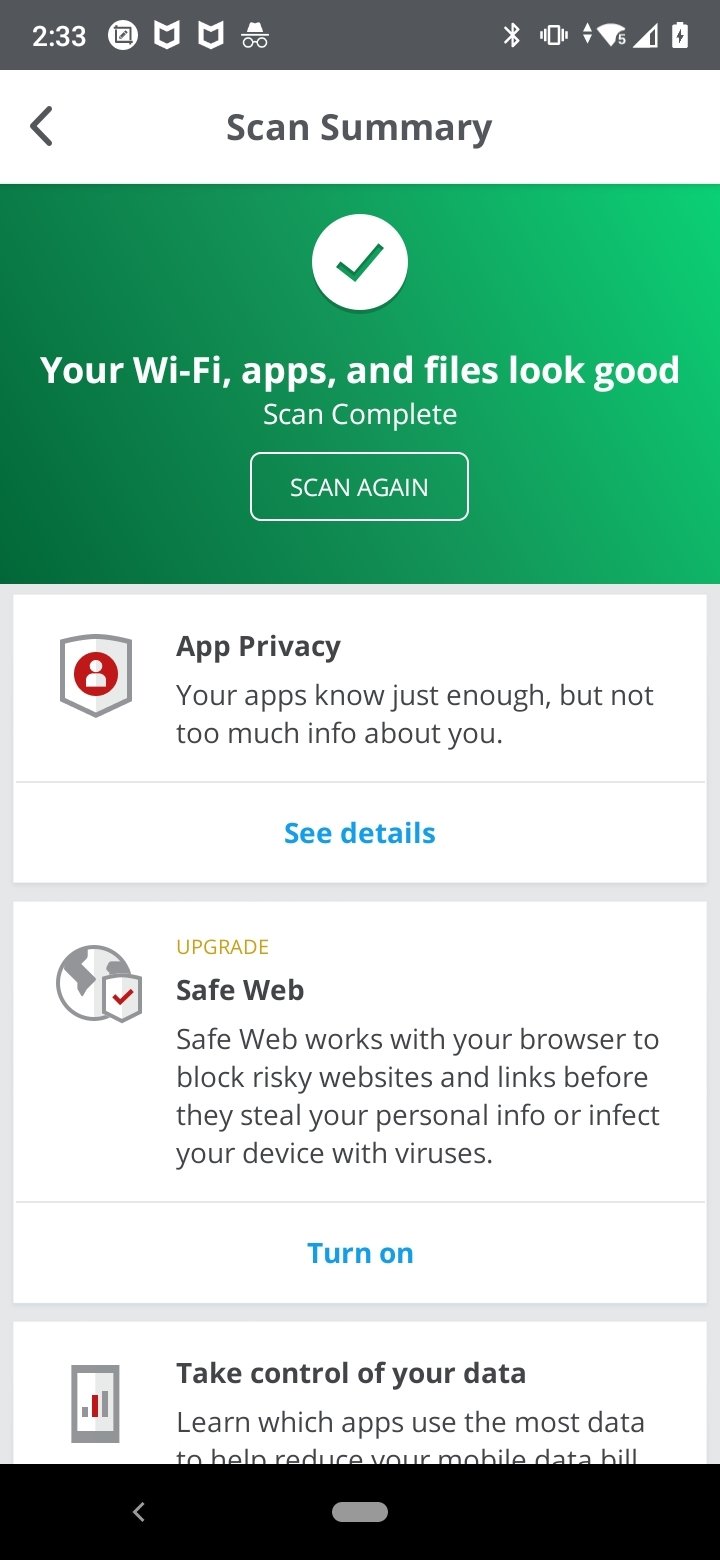 The latst version of Intel Security's antivirus